How to create Trint captions in Adobe Premiere Pro CC
Updated over a week ago
Trint's Adobe Premiere plugin makes it easy to add captions and subtitles to your video projects. Audio can be automatically transcribed and converted to SRT and EDL files from within Adobe Premiere Pro CC, which can then be edited and synced up to video ready to export.
This support guide will cover:
How to download the plugin
Trint's free Adobe Premiere plugin can be downloaded from Adobe Exchange.
Once downloaded, open your Adobe Premiere project and click "Window" > "Extensions" > "Trint".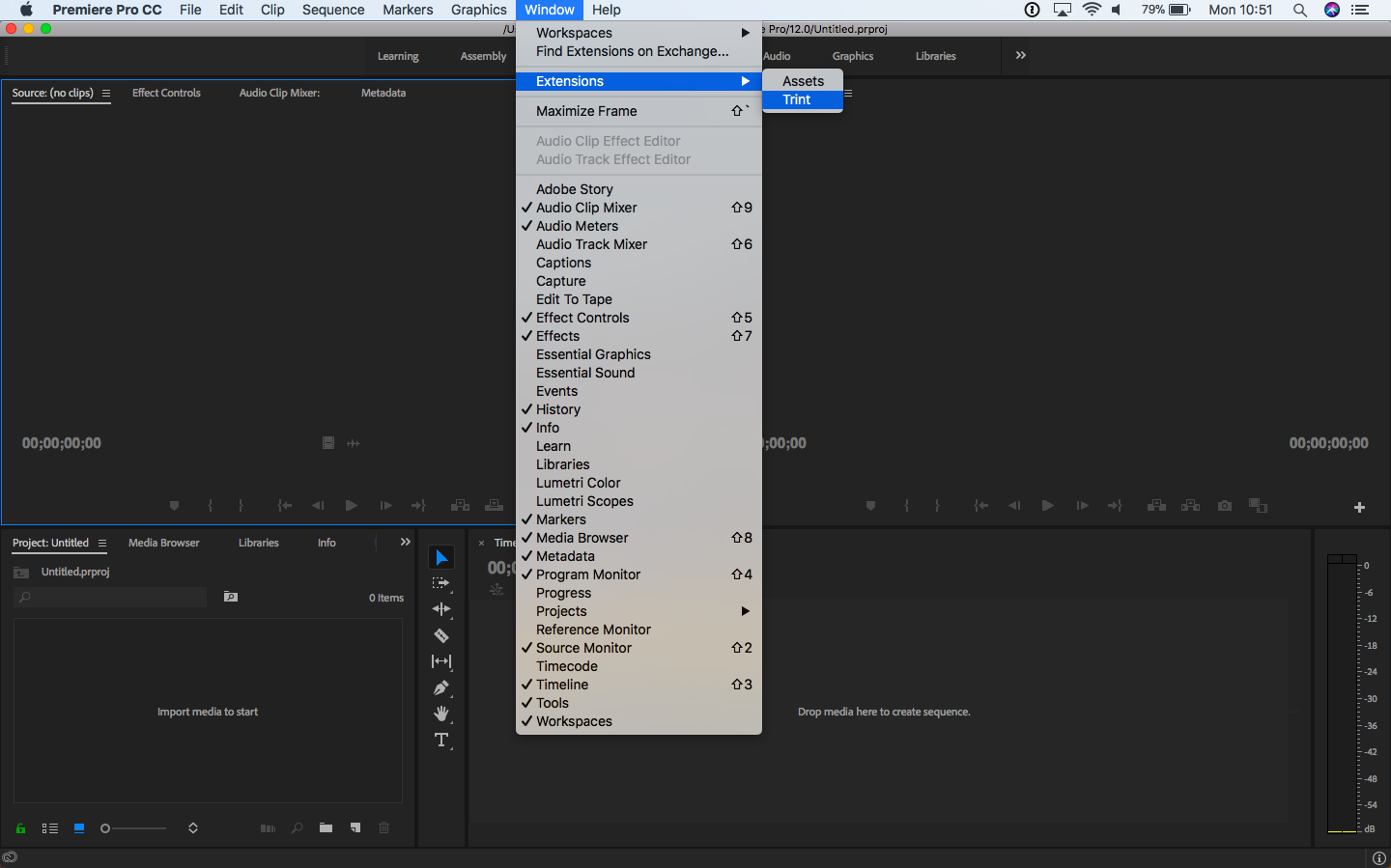 If this is your first time using the plugin, you will be asked to sign in to your Trint account. Enter your email and password, then click "Login". If you haven't used Trint before you can sign up by clicking the link on the page.
Transcribing in Adobe Premiere
Click on the "Editing" category from the Adobe Premiere navigation bar and then select "Trint".
From here you can upload audio files by either dragging and dropping into the light grey box or clicking "Select files" and browsing your computer.
After an upload starts, you can choose the language for the transcription and also if you want to use words from your Trint custom dictionary. Once your file has been uploaded, click the yellow "Transcribe" button.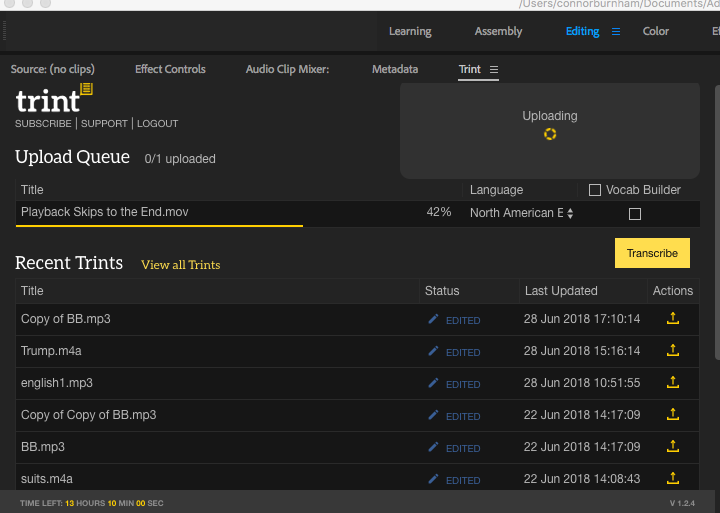 File status symbols
Every file that you transcribe in Adobe Premiere will be listed in your "Recent Trints" and have a status to indicate how the file can be used:
READY means your transcription is complete

RECEIVED means a transcript has been shared with you from another Trint account

EDITED means a transcript has been edited in the web-based Trint Editor

Export a Trint from Adobe Premiere
To export a transcript from Trint into your media file, click the export icon to the right of the file.
An upload window will then appear giving you two formatting options – SRT which is a full export of your transcript and EDL which only exports highlighted portions of a transcript.
We hope you have found this article useful. If you have any questions, please reach out to us at support@trint.com and our team will be happy to help.
Related support guides: