Explains how to get an access key and documentation for the Trint developer API.
Updated over a week ago
Yes! Many of the platform features can be accessed via our developer API. You can find the API documentation here.
You can find your API access key in your account settings: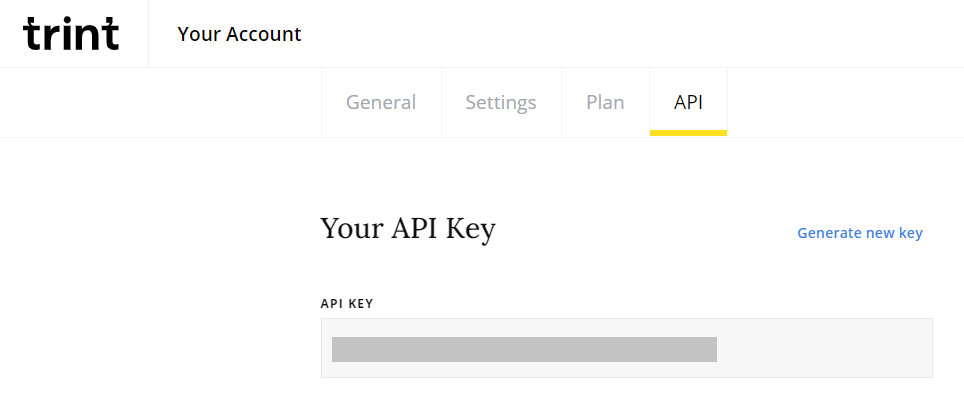 Here are a few things we require:
You are using a file format that we support

You have a software development team that can work with REST APIs using JSON and XML for data transfer

Your platform has network access to api.trint.com
If you have any questions, let us know!