Updated over a week ago
Release Update - Aug 26, 2022
New ✨
Caption editor now has an auto-fix CPS tool!
You asked for it and now it's here. When working with the caption editor, the new auto-fix CPS tool will flag when captions exceed industry standard reading times, allowing you to fix them right away.
Improved 👩‍🔬
New sharing feature
We've made sharing easier and simple 👏 Our new share modal design is a lot easier to interact with, making it easier to figure out who and what you are sharing with more confidence.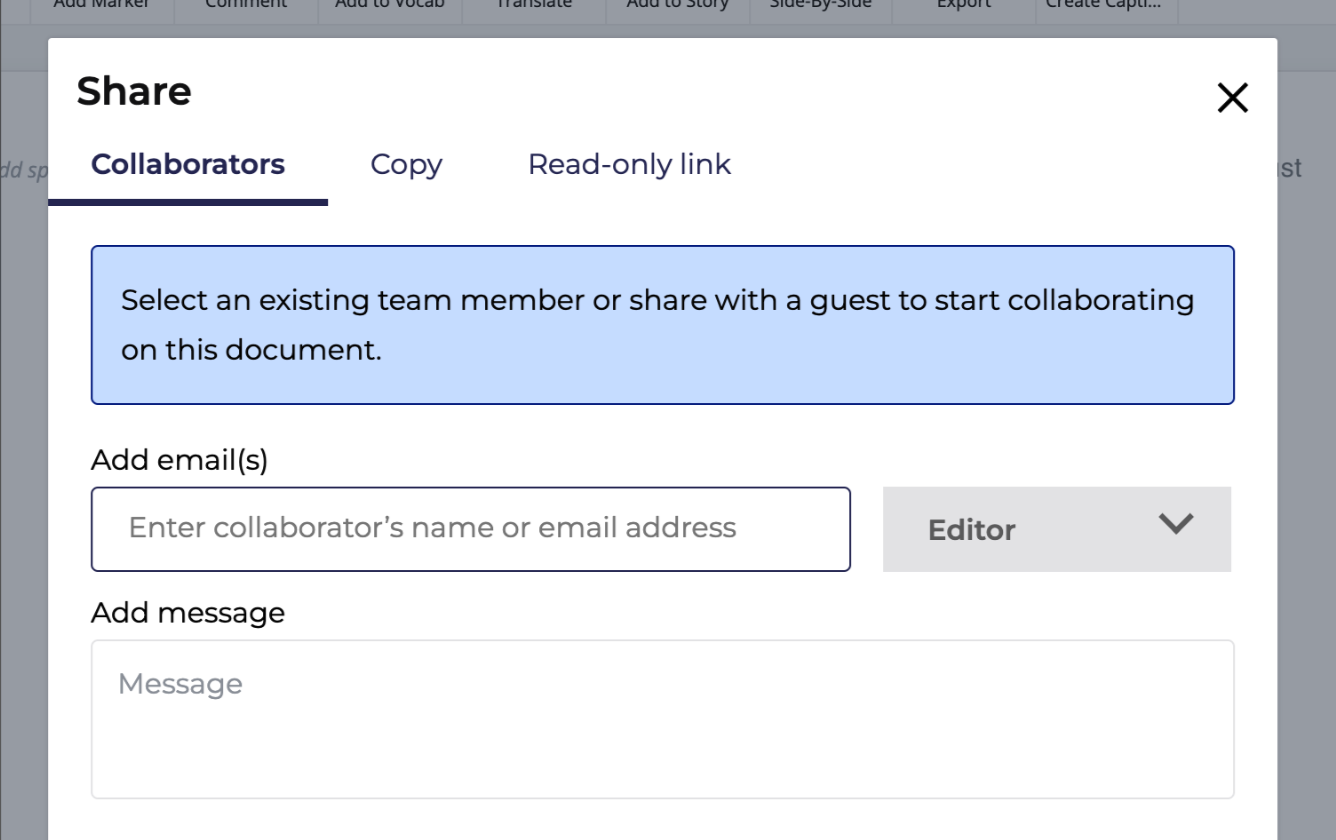 Release Update - Aug 18, 2022
New ✨
Background recording enabled for mobile beta
Users on our iOS mobile beta app can now have the app running in the background
and keep their recordings going. Just like magic 🪄
Bugs 🐞
Fixed a bug where users could select a global location for all files to be saved, but selecting a different location on upload would be ignored. You can once again choose where you save your stuff!
Release Update - Aug 12, 2022
New ✨
Trint has a new website
You may have noticed things look a little bit different 👀
As part of our brand update, we just released a new website with lots of great content and resources about Trint. We hope you're as excited as we are about our future!
Preview on search
When searching, there is now a preview button available so you can catch a quick look at your content. Faster content workflows for everyone!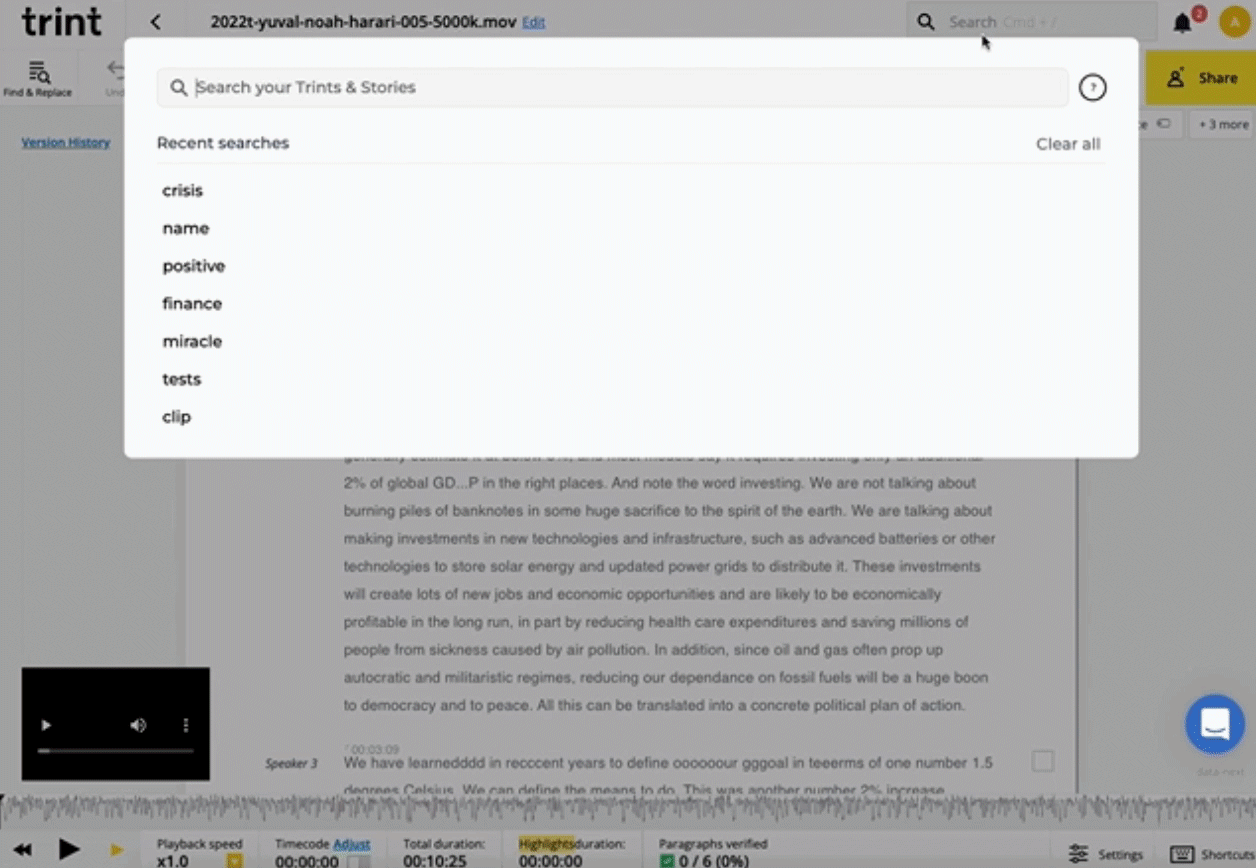 Improved 👩‍🔬
Better plan management
Plan management and subscription flows have been improved in order to give you a better overview of your current plan, as well as provide a smoother path to payment.
Better experience for collaborators
Collaborators with read-only permissions no longer see random editing options when highlighting text, providing a better experience and creating less confusion.
Release Update - Aug 5, 2022
New ✨
Share from mobile
We're making sharing easier! You can now easily share work when accessing the editor via app.trint.com from any browser on a mobile device.

Improved 👩‍🔬
Backend improvements for Editor tools
Several improvements have been made to our Narrative, Captions and mobile app editors, ensuring we can maintain the codebase better.
Bugs 🐞
Fixed a bug on our mobile app beta that prevented users to upload files properly.