Updated over a week ago

Release Update - Nov 24, 2022
New ✨
New Welcome screen on subscription
When you subscribe to Trint, all users will now see a new thank you 'welcome' screen while we activate your account. Our aim is to provide a better experience as we get your account ready, instead of seeing a less than delightful loading screen. Improved 👩‍🔬
Empty states on folders (mobile)
When a folder is empty we now show an empty state rather than an error state.
Improved icons (mobile)
List of files now shows an icon more reprensentative of the state when a file is imported but not uploaded.
Improvements to file upload (mobile)
Reduced error rate when attempting to upload a file to Trint with an unknown file extension.
Transcript display on missing media (mobile)
If an audio or video is missing, we still provide any available transcript.
Better handling of upload cancellations (mobile)
Recordings or imported files are not deleted from the app when logging out.
Added context in account page
We now provide more context on the trial time and number of seats available, creating more transparency and guidance for users.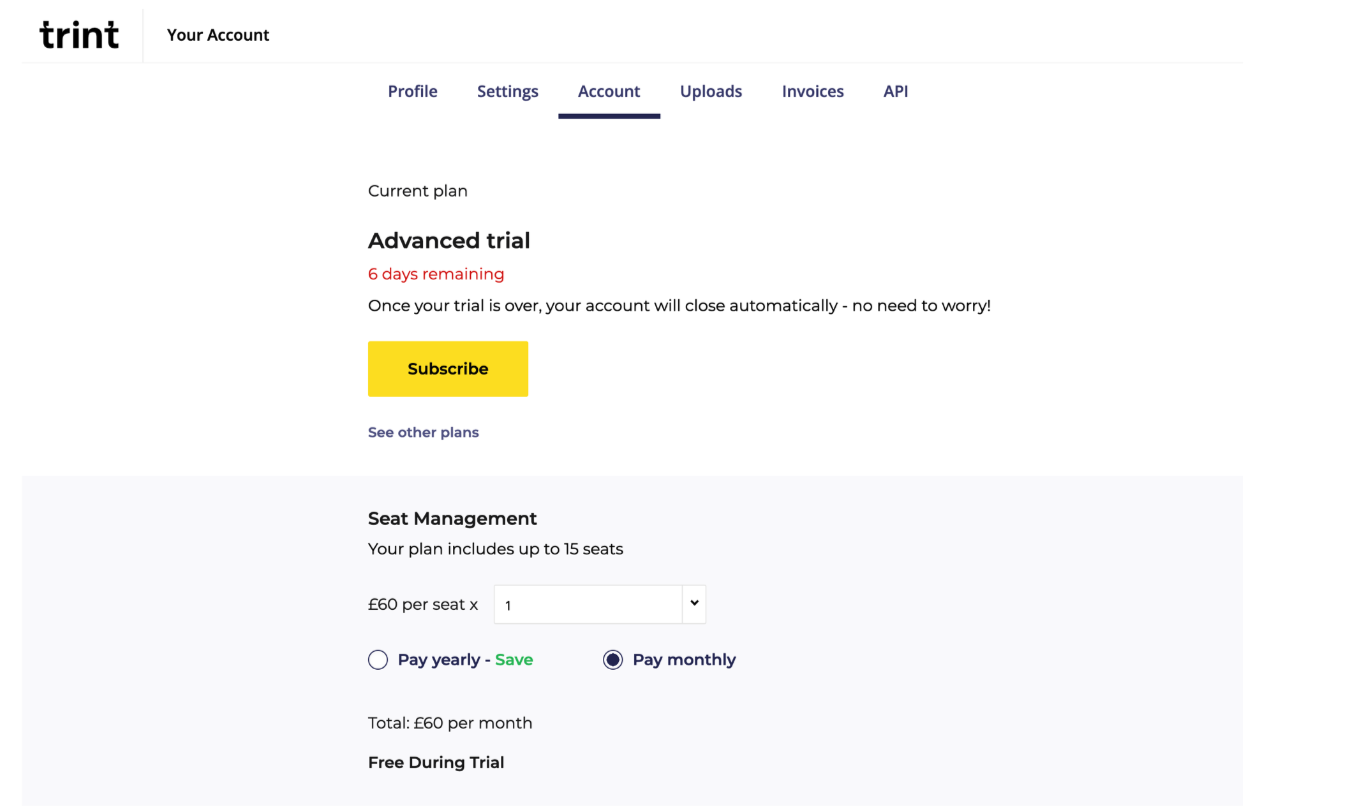 Release Update - Nov 11, 2022
Improved 👩‍🔬
Better handling of imported files
The mobile app no longer crashes when uploading a file you recorded on a previous version.
File size on version history
You can now see the file size on version history, so you can make quick decisions on what versions you choose to restore.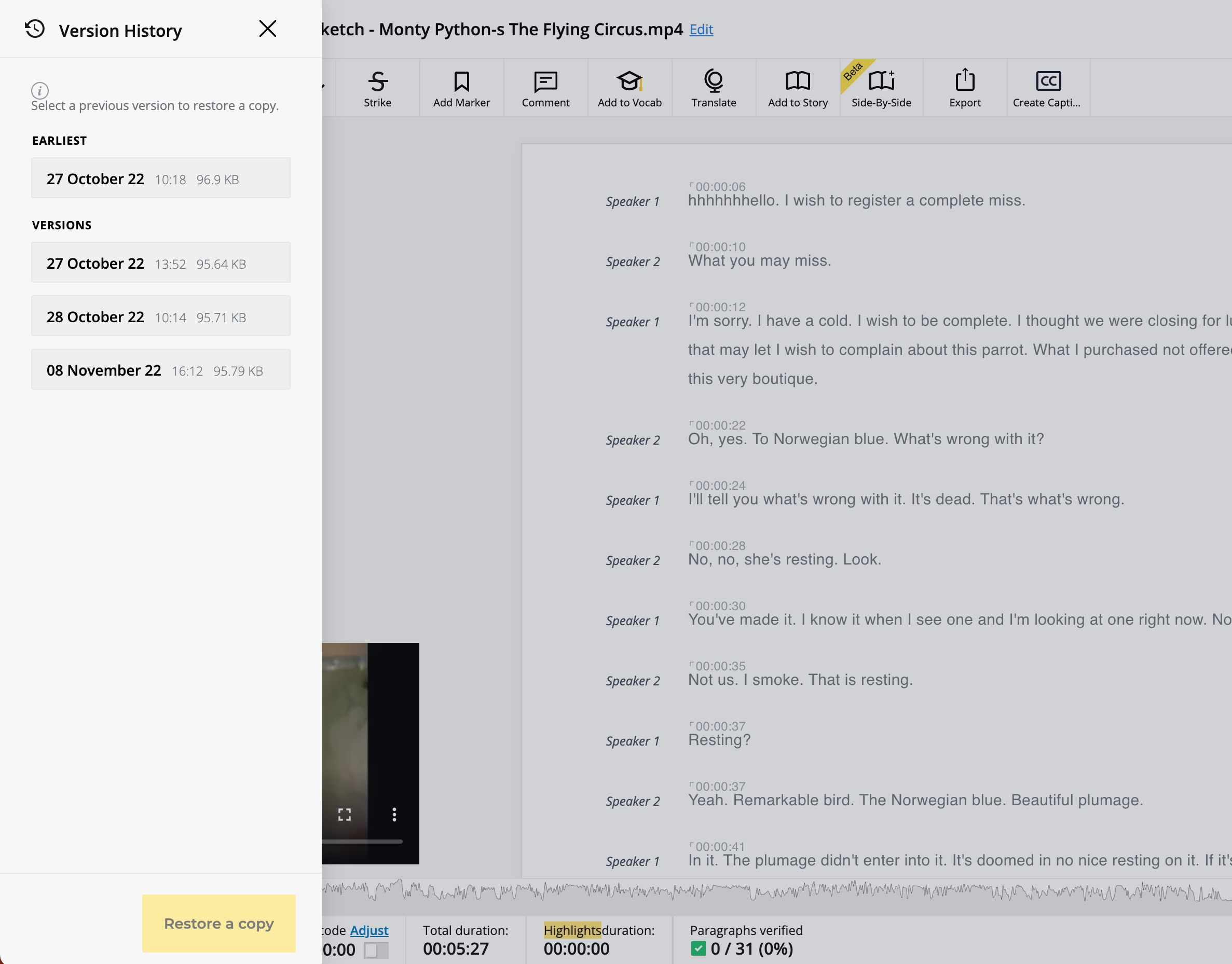 Bugs 🐞
Fixed an issue that affected exporting via the Trint player
Release Update - Nov 4, 2022
Improved 👩‍🔬
View files shared with you on mobile
You can now easily see all files shared with you via the mobile app (both iOS and Android) via the "Show all files" screen under "Share with me."
Communicate with our support team with ease
You can now copy/paste your TrintID from the mobile app, so you can easily communicate with our support team quickly and provide them with the information they need to help you.
Bugs 🐞
Fixed an issue that affected exporting via the Trint player