Updated over a week ago
Release Update - Oct 28,2022
New ✨
New mobile page
Last week we released our brand new iOS and Android app, this week we bring you a beautiful landing page to support it.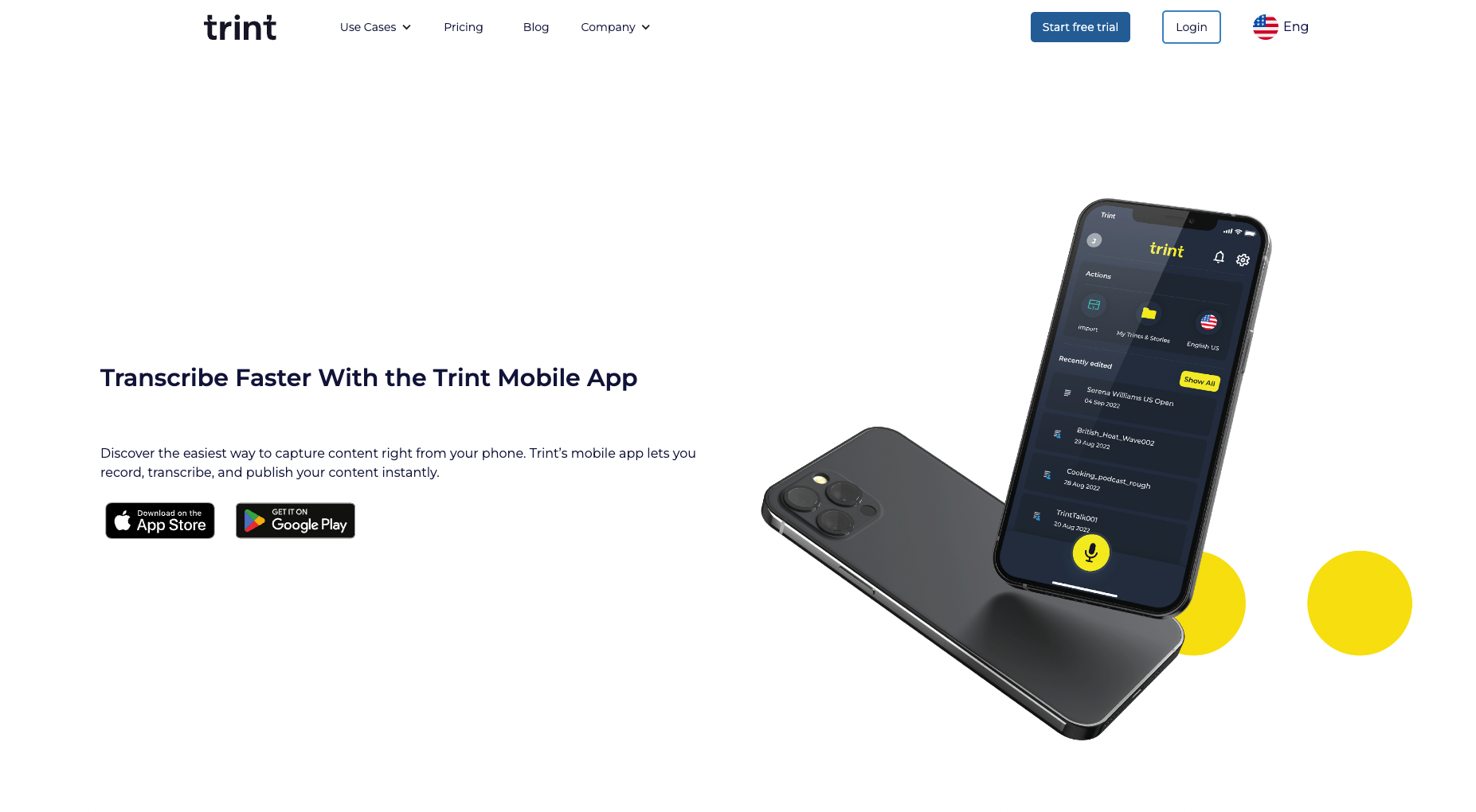 Bugs 🐞
Fixed a bug on the access request flow: If a user requests access to a Trint, the owner of Trint was not able to grant access.

Fixed a bug where speaker names were not appearing for Trints when shared via "Read-only link".
Release Update - Oct 21, 2022
Improved 👩‍🔬
Reduced occurrence of unexpected errors when uploading a file (mobile)
Imported files are now protected from file cleaning apps and system out of storage clearing.
Improved error analytics (Android)
We're tracking more detailed errors in Android to ensure we can guide our users better throughout their login process.
Better handling of file names (mobile)
You can now upload files with the same name as duplicates of each other.
Queuing files for upload (mobile)
When uploading a file, if you change your mind, the file will remain on an upload queue until you're ready to proceed. If you change your mind, the file can be removed from the list.
Bugs 🐞
Fixed a bug that prevented users from seeing their transcripts on mobile.
Release Update - Oct 13, 2022
New ✨
New mobile apps
The time has come! Our brand new iOS and Android apps are here!
The new app is loaded with goodies such as:
Record audio directly in the app, or upload existing files on your phone: all audio transcribed in 30+ languages

Listen to audio alongside transcript to check for accuracy

View transcripts, personal and shared, for both audio and video

Seamless syncing between mobile and web

Share transcripts with colleagues within the mobile app

Folder and file management on local device and Trint folders

Access to use Trint in English, French and German.
Want to get in on the action? Find them in the Apple and Play stores.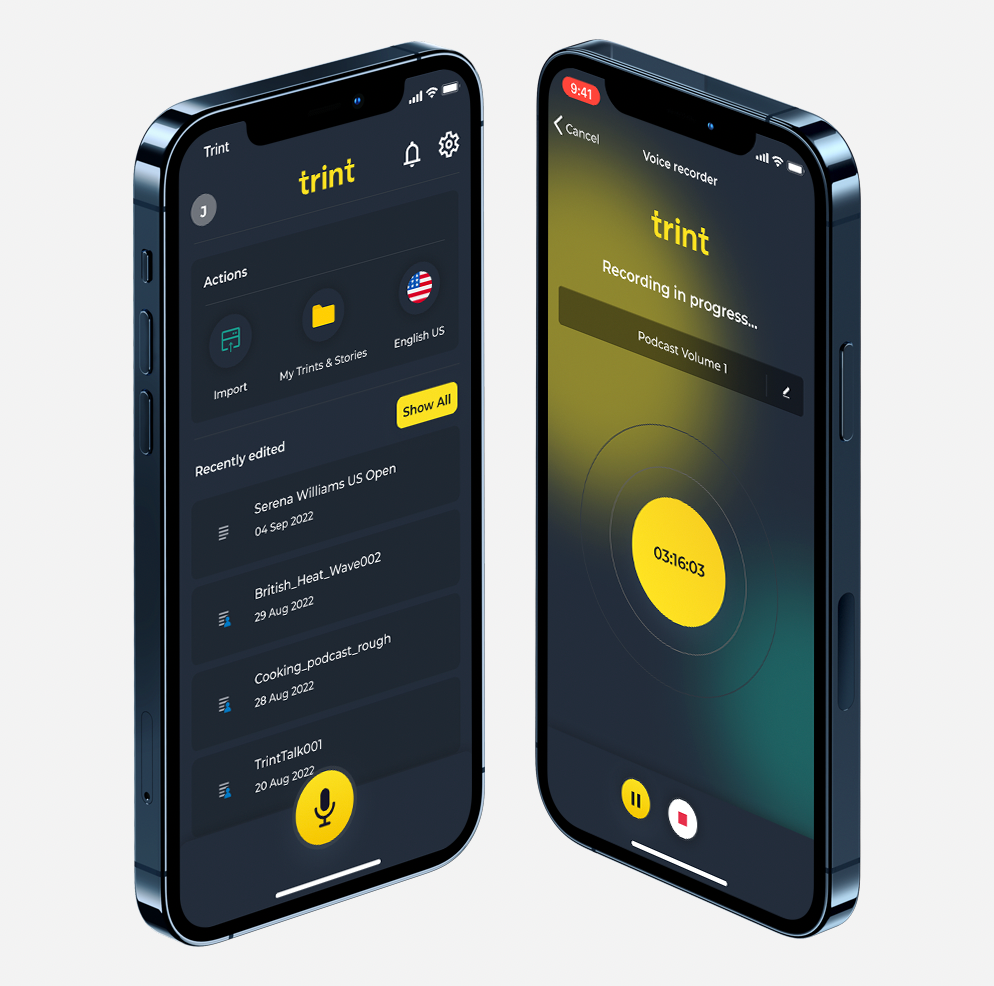 Copy-pasting in transcripts
Copy-pasting in transcripts is here, making editing work that much easier. The new functionality is limited to two words to keep timecodes still in check.
Improved 👩‍🔬
Better permission handling of files on mobile
When asking for file permissions on mobile, we offer a more detailed explanation of why enabling file permissions is needed, giving you better control and understanding of your privacy.
Improved stability of file uploader on mobile
Cleaned up our code to improve the stability of the file uploader in the mobile app, providing better reporting of upload failures.
Enhanced handling of network errors
Our reporting tool is now monitoring conversion of network errors properly, allowing us to diagnose and fix errors with more precision.
Optimized Help Center
Our Help Center has gotten a bit of an upgrade. All articles have been updated and optimized for search intent. We've also made sure they're easier to read and follow, so you can get the help you need in no time.
Bugs 🐞
Arabic, Hebrew, Persian and Urdu languages now display properly in the editor.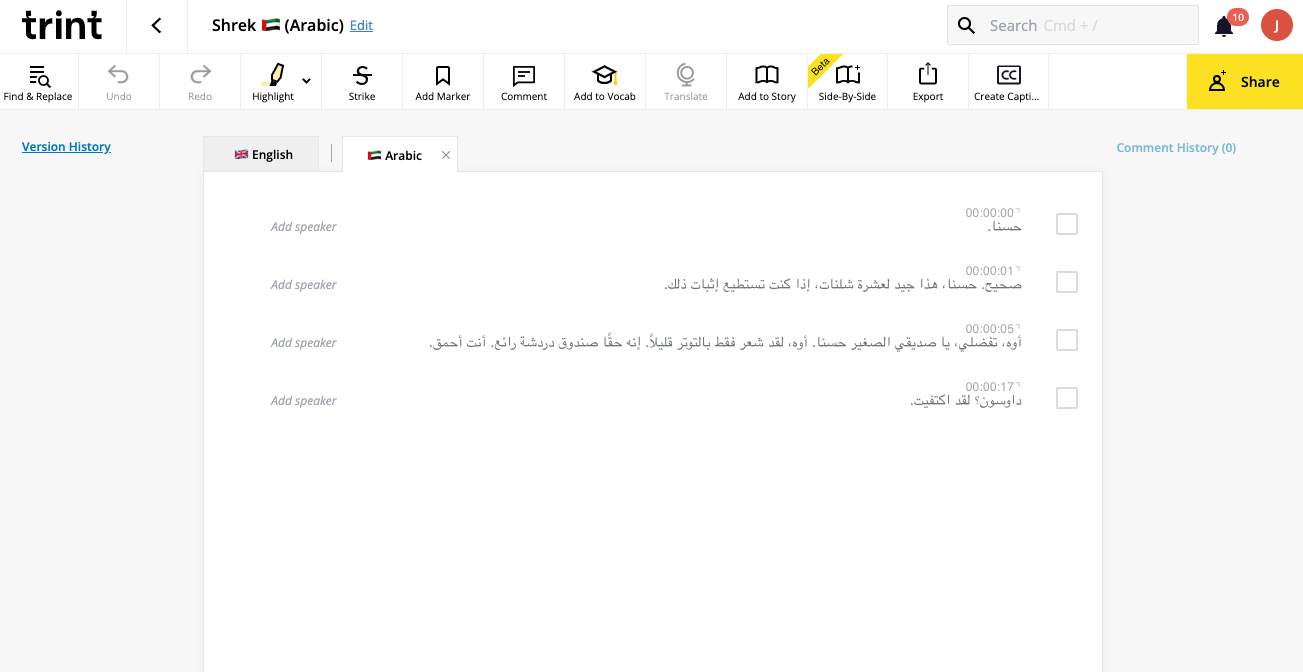 Release Update - Oct 7, 2022
New ✨
Support of social logins for mobile app (beta)
Our beta mobile apps now support social logins, giving you more freedom when logging in and managing your account.
Improved 👩‍🔬
Improved notifications on Android
Our notifications were inconsistent across the application, this aligns them and allows users to disable certain notifications if they don't want them with new notification channels.
Better handling of file uploads on iOS
Better handling of file uploads when there is no internet connection on iOS mobile app. There is now a suitable indicator that shows when a file is pending.

Better handling of file permissions on Android
When a user denies the file permission on Android eventually it will be permanently denied. The only way for a user to then import again would be to go to app settings and enable this permission. We weren't providing a link to settings so it wasn't clear how a user could enable this again. Now we do!
Bugs 🐞
When recording on mobile, you will no longer be interrupted when receiving a system alert or phone call.