How to change your email address or Google login details
Updated over a week ago
As default, the email address that you used to sign up to Trint will be your username to login to your Trint account. This guide will show you how to change your username.
This support guide will cover:
Changing your email address
If you'd like us to change your email address then get in touch with us at support@trint.com with the following information:
The current email that you use for Trint

The email you'd like to change it to

The last 4 digits of the card you use to pay for your Trint plan (this is just for security measures, you won't be charged anything)
Please note that we can change the email address if you signed up through Google, Facebook or created a username and password. Due to Apple's policies, we are unable to change your email address if you used Apple to sign up.
Switching from Google, Facebook or Apple
If you signed up to Trint using Google or Facebook details, you can switch to a standard username and password log in at any time.

Just go to our login page and click on "Forgot password", then enter your Google or Facebook email and request a password reset. You will then be sent a link via email to create a new password (This will expire in an hour so make sure to check your junk/spam folder).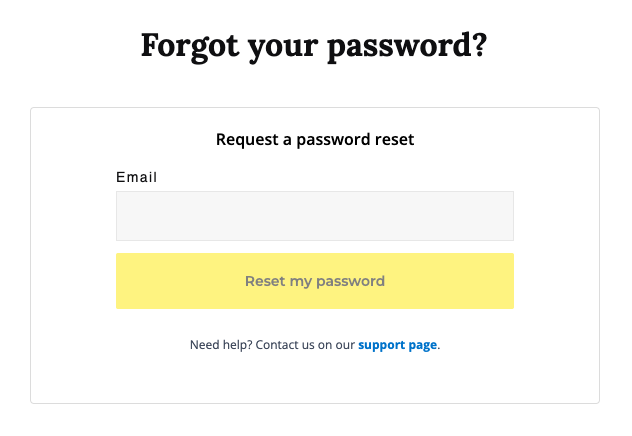 Once your password is changed, you will be able to use your email and new password to log in to Trint instead of signing in through Google or Facebook. This will create a new sign-in option for you and not disconnect your Google or Facebook accounts from your Trint account.
If you signed up through Apple, we are unable to change you login details due to Apple's policies so you must continue to log in through Apple.


We hope you have found this article useful. If you have any questions, please reach out to us at support@trint.com and our team will be happy to help.
Related support guides: