Updated over a week ago
Release Update - Feb 3, 2022
New ✨
Email verification (mobile)
New email verification prompt for all mobile users to ensure ongoing security of all accounts.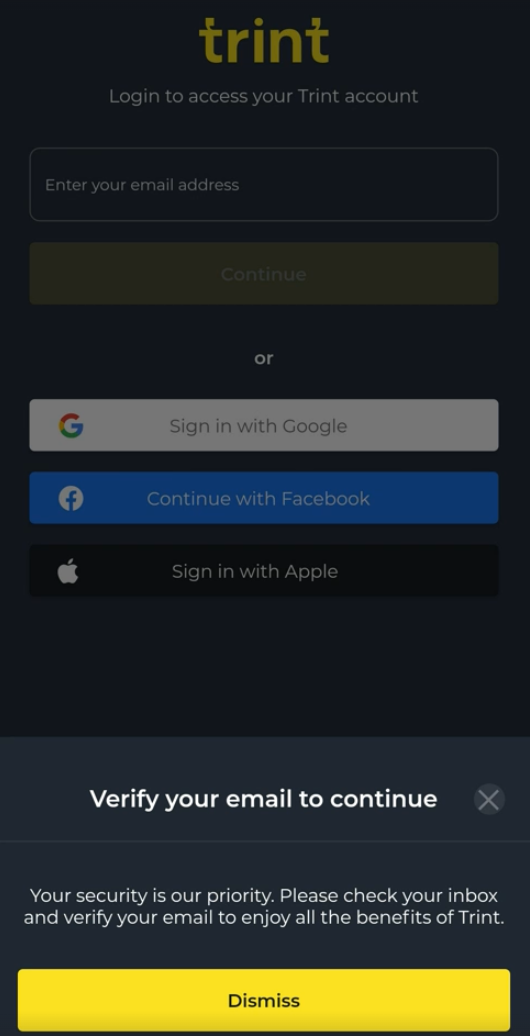 Improved 👩‍🔬
Updated layout on new Story builder (beta)
We have improved the experience of the new Story builder (beta), now with collapsable panels, a right hand side menu, and more accessible document controls. This new layout provides a cleaner experience and more room for focus and creativity.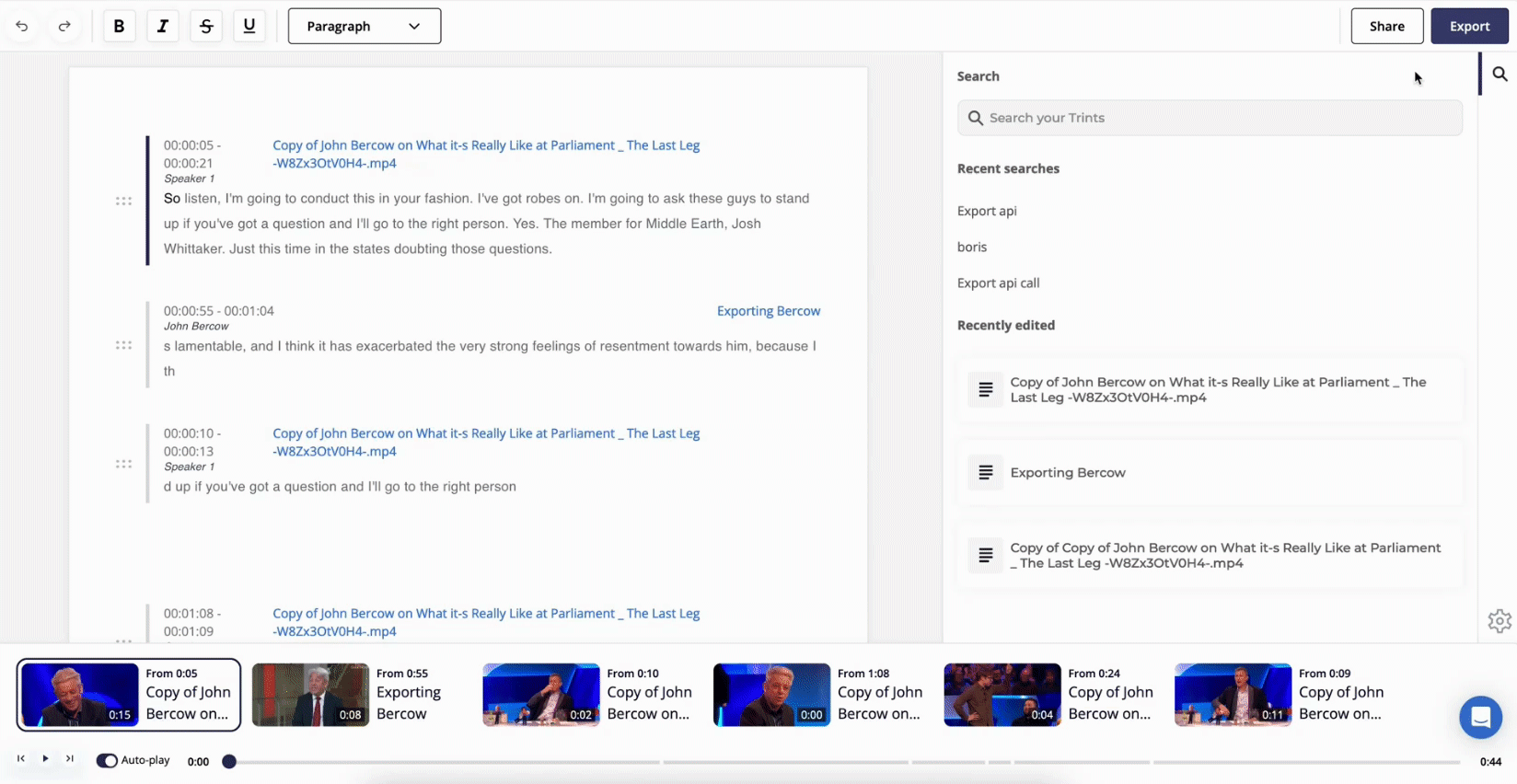 Bugs 🐞
Bug fix that made the app crash on start-up for certain devices.
Bug fix that made the app crash on start-up for certain devices.
Release Update - Feb 10, 2023
New ✨
Trint's Live Engine gets a V1 release (beta)
The live recording and transcription functionality of the Trint mobile app is now available to our beta testers - bringing us closer to a full release for all users! It's key features include:
Recording audio and transcribing live with text appearing on the phone in real time

Ability to share the transcript with others in real time and see comments, edits and highlights on screen

In the event of network issues, the live transcription will continue and update shared users once the connection is restored

Live transcriptions available in English (other languages coming soon)
Our next release will look to include custom dictionaries and the ability to save to Workspaces and folders.
Improved 👩‍🔬
Max duration for live recording/transcription (mobile)
Trint's mobile app can record and transcribe live for up to three hours. The app will now display a warning before you reach this limit, both in the app and as a pop-up notification.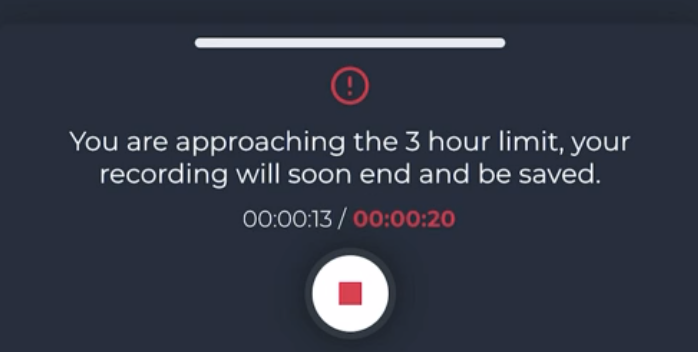 Limits added to mobile app uploads
Files larger than 3GB or longer than 3 hours can no longer be uploaded to the Trint mobile app. This is to avoid transcription errors.
Bugs 🐞
Fixed an error that can occur on the Trint iOS app where a live recording would become corrupted and stop transcribing.

Resolved an issue where the voice recorder or live transcription was not accessible in the event the mobile app crashes.
Release Update - Feb 17, 2023
New ✨
Story Builder is now available to all Trint users
Our new Story builder can now be accessed by all Trint users by choosing the option as shown below.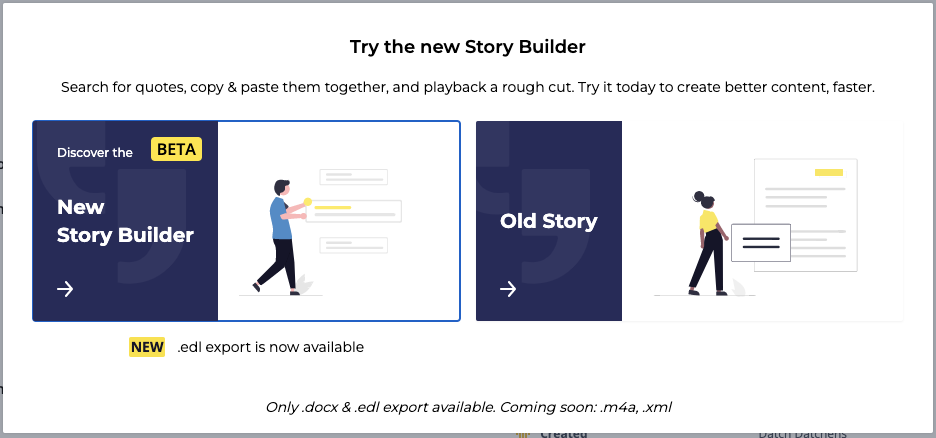 With the new story builder you can:
Browse and preview Trints with highlights included

Copy and paste quotes from Trints directly into a Story and edit quotes in-line

Add headings and text with editorial tools

Play back your quotes to hear the new narrative

Share the Story with collaborators with edit, comment and view access

Export Story to .docx and .edl (more formats coming soon!)
Improved 👩‍🔬
Live transcription saves every word (mobile)
We have resolved an issue where the last few seconds of a transcription may be lost after a live recording is stopped - helping ensure every word is captured and transcribed.
Release Update - Feb 24, 2023
Improved 👩‍🔬
Ukrainian added to Realtime
Live streams and transcriptions from Trint's Web app are now available in Ukrainian for all Trint Realtime users.