Updated over a week ago
Release Update - Jan 27, 2022
New ✨
Share to Trint on mobile
Trint is now part of the share sheet in Android and iOS devices - so you can upload audio and video files without opening the Trint app.
Improved 👩‍🔬
Improved Copy/Pasting on Story builder (beta)
When highlighting a section to copy into the Story builder, a new "copy" button appears under the text to easily drop it into the editor, indicating the keyboard shortcut for your operating system. If you're not a fan of keyboard shortcuts, you can now do it all with a click!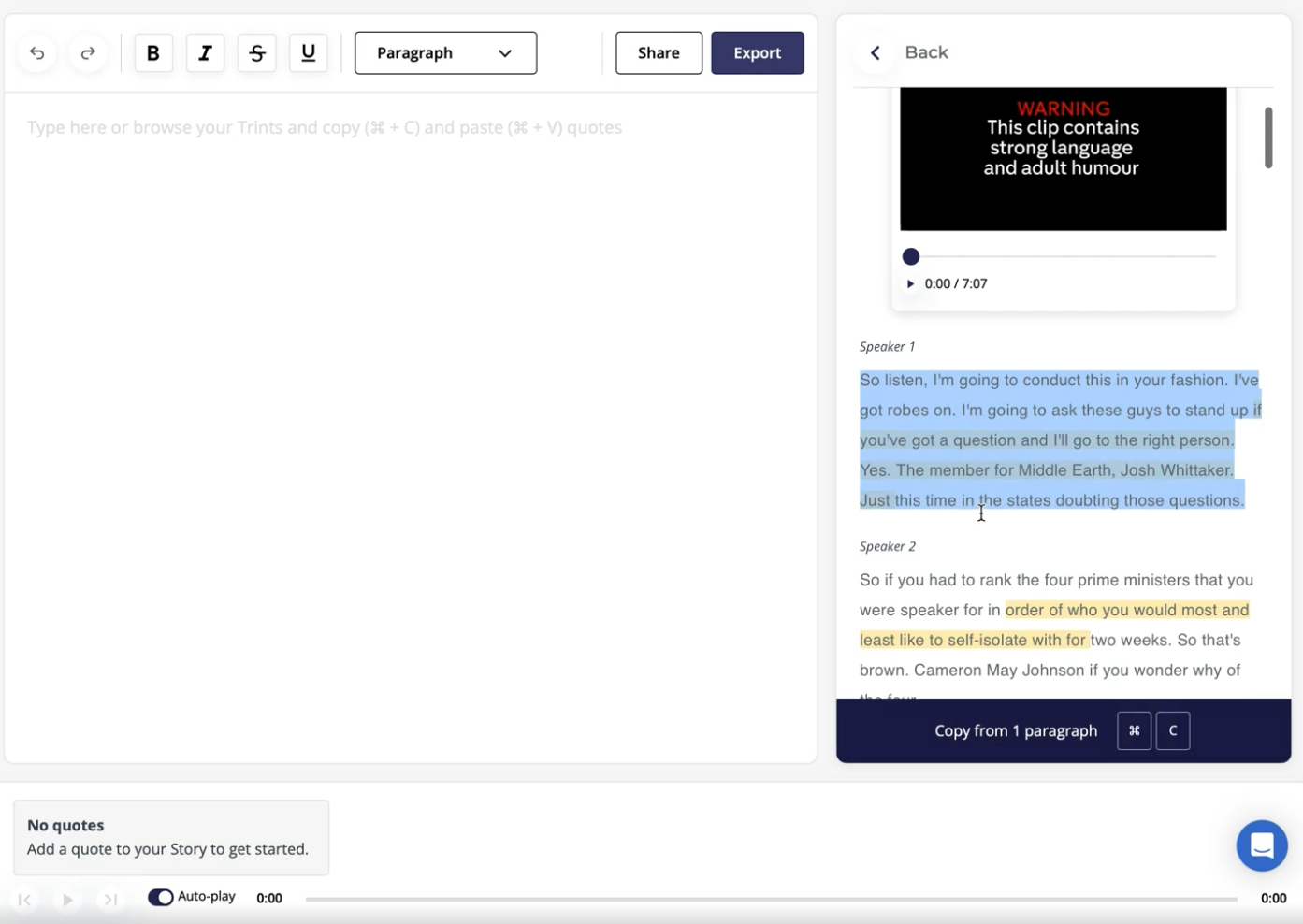 Performance improvements to mobile app
We've implemented some improvements to the mobile app to prevent it from crashing. In slightly more techy talk, we've tweaked the amount of memory in the database to prevent issues on startup.
Error reporting on Android app
We've added specific error reporting to our Android app in order to locate errors (and fix them) that much faster, providing you with a better experience.
Bugs 🐞
Fixed a bug with permissions on the Story builder

Anyone who is using an Arabic language on their device should now be able to log into the mobile application
Release Update - Jan 20, 2022
New ✨
@mentions on Story builder (beta)
It is now easier to collaborate than ever! You can now @mention colleagues across your organisation on the Story builder, making team workflows speedier and easier to manage.
Release Update - Jan 13, 2023
New ✨
New Story Builder now in beta
Our new Story builder is now in testing phase!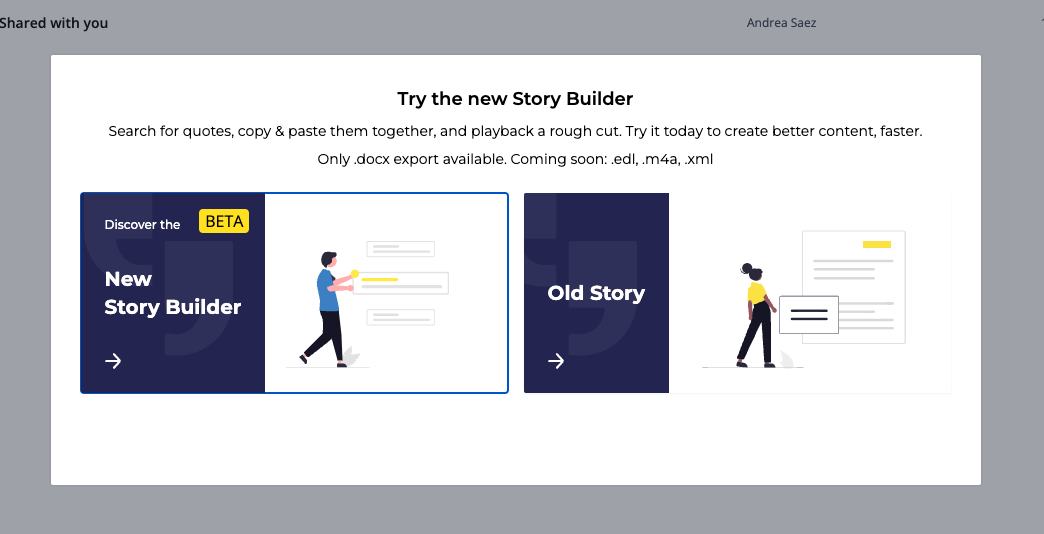 With the new story builder you can:
Browse and preview Trints

Copy and paste quotes from Trints into the Story

Add and format text content

Preview the media playlist composed of the quotes

Share the Story with collaborators

Export Story to .docx (more formats coming soon!)
If you would like to join the beta testing phase, let us know!
New login page
Trint's log in page now matches the design of our sign up page, providing a more unified user experience.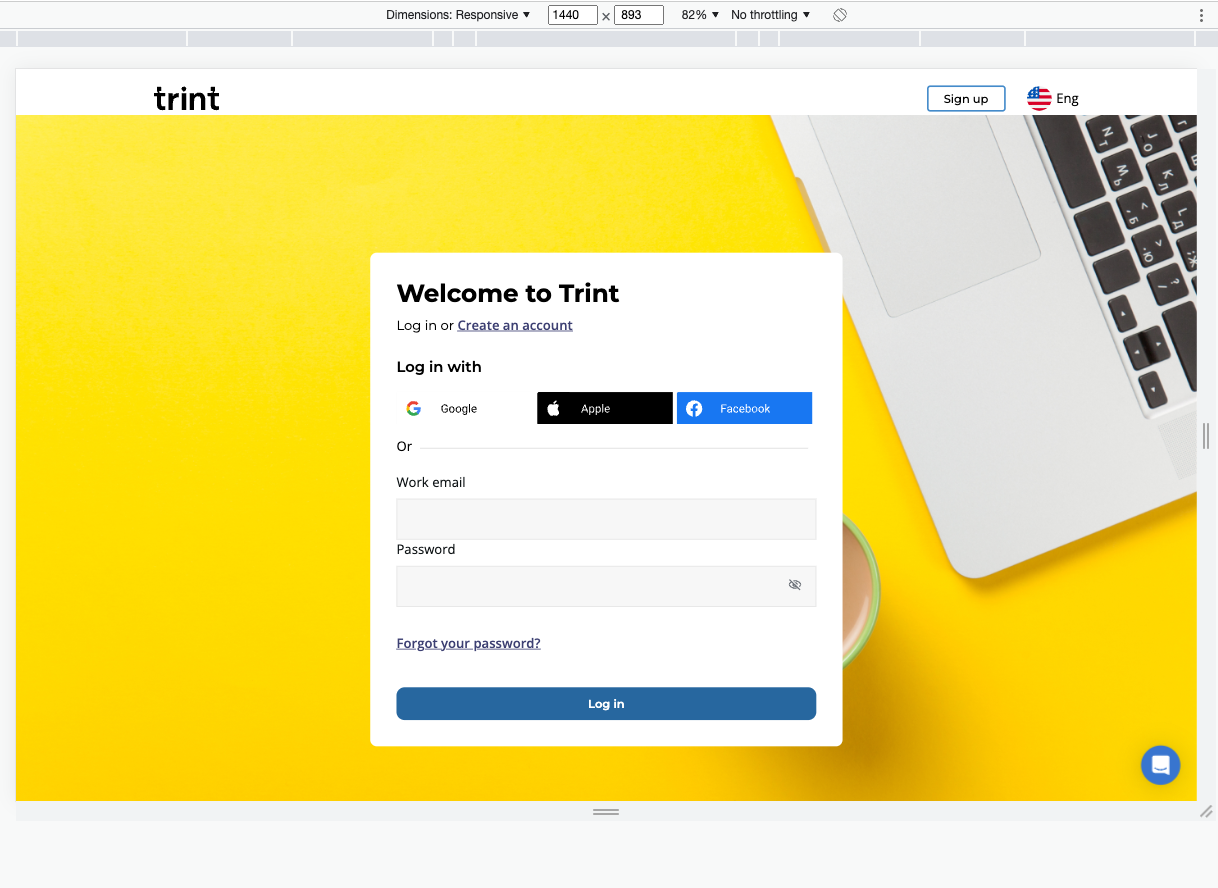 Release Update - Jan 6, 2023
Improved 👩‍🔬
Language updates
We've made a variety of updates to languages available on Trint, providing more accuracy during transcription and translations.
Improved accuracy for 20 languages: Latvian (lv), Swedish (sv), Hungarian (hu), Portuguese (pt), Polish (pl), Mandarin Chinese (cmn), Arabic (ar), Dutch (nl), Slovak (sk), Bulgarian (bg), Romanian (ro), Slovenian (sl), Lithuanian (It), Croatian (hr), Malay (ms), Catalan (ca), Czech (cs), Danish (da), Greek (el), Turkish (tr)

Improved formatting of numeric entities such as dates, currencies and large numbers for Swedish (sv), Norwegian (no), and Dutch (nl).

16 Languages updated with additional punctuation marks for improved readability The following languages now support (. ? , !):

Bulgarian, Catalan, Czech, Greek, Finnish, Croatian, Hungarian, Lithuanian, Latvian, Norwegian, Polish, Romanian, Slovak, Slovenian, Ukrainian, Korean

Improved accuracy for French, including more data for Canadian French (fr-ca)

Improved accuracy for Portuguese, including more data for Brazilian Portuguese (pt-br)

Improved accuracy in standard operating point for Romanian, Hungarian, Danish, Slovakian, Croatian, Bulgarian, Finnish, Slovenian, Lithuanian

Updated Danish, Norwegian and Swedish to remove undesired character sets

Improved accuracy in localised spelling for English output locale feature

Improved accuracy of percentage symbol recognition in French
Bugs
🐞
Resolved an error that can occur during onboarding of the mobile application.

Fix for accurately handling "p" as "pence" when transcribing currency in English (en).

Fixed handling small denominator fractions in Italian (it) and not converting to similar English homonyms e.g. "un terzo" being converted to "1/3".

Fixes for English and Italian written form numeric entities

Resolved an issue when handling small number of files with multiple audio channels were mistakenly detected as containing inverted audio, which lead to no transcription being returned.