Updated over a week ago
Release Update - June 10, 2022
New ✨
Export videos with subtitles (Beta)
From today, all video files can now be exported with subtitles included, so you can share accessible content, faster. When exporting, simply select option "Video with subtitles" from the list - and you're set!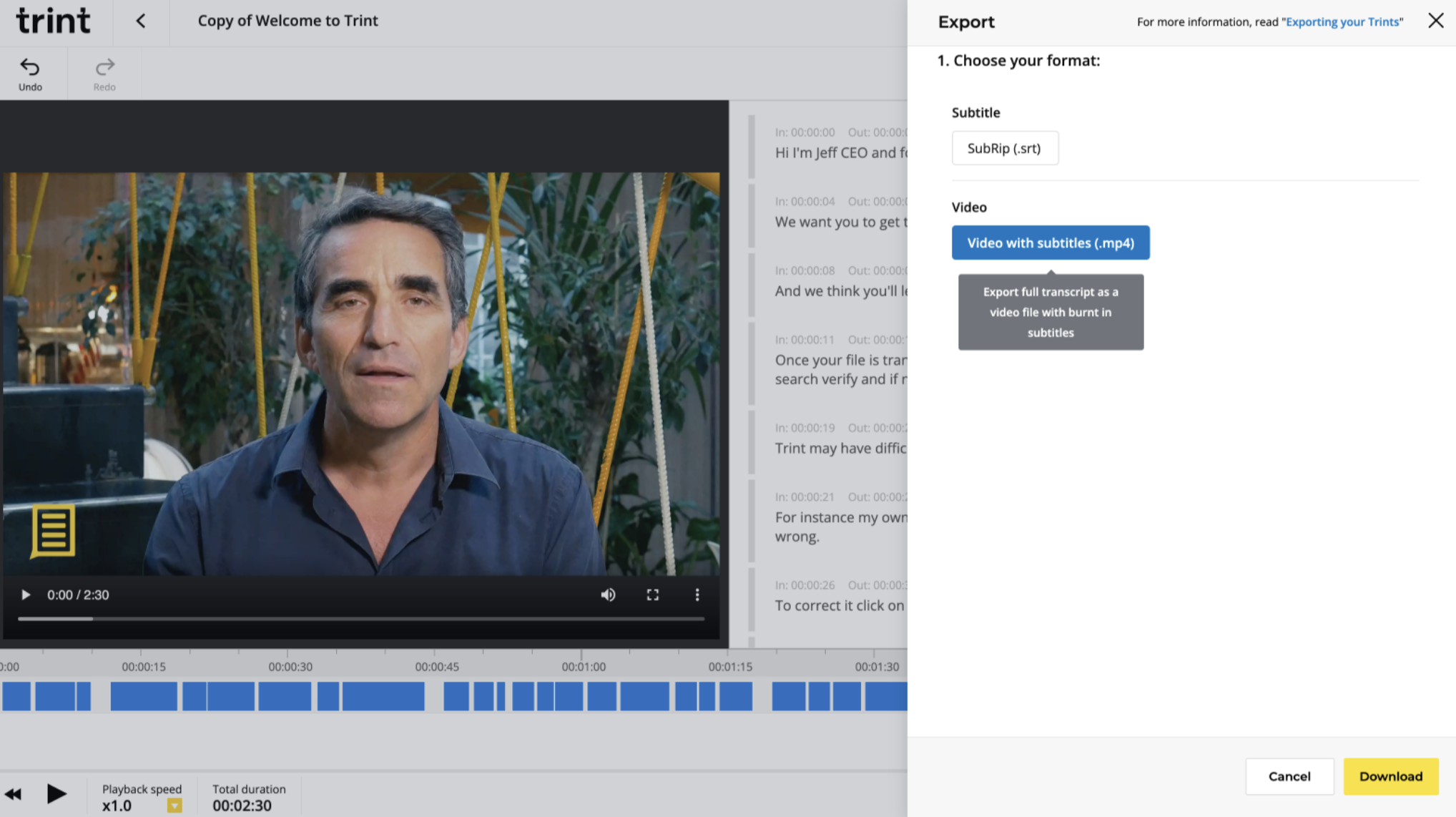 This feature is not available for Starter plans. Contact us for more info or to upgrade your plan!
The existing option to export .srt files will continue to be available on all plans.
Bugs 🐞
Update to our Android beta mobile app that now allows users to log out and log back in.
Release Update - June 1, 2022
Improved 👩‍🔬
Select saving location on mobile
For anyone using the mobile app beta, you can now choose the exact folder you want to save files to when using the mobile app. Organizational powers to the max 📂
Deployment improvements
Various improvements to our internal deployment system, so we can get you awesome updates and bug fixes much faster ⚡️
Bugs 🐞
Can't request access to a Caption file: If you opened the caption editor of a trint you didn't have access to you got a blank page. It's now possible to request access, making collaboration that much easier.

Duplicate button always errors for Stories and Captions - This is now greyed out instead of the error.

Send a copy function not working: Users on the Starter plan were unable to open a Trint that had been shared with them via 'Share a copy.'

When editing metadata inside a Trint (when clicking on the title), the date field didn't save. Get your calendars ready, it now does!

Emails with '+' aren't accepted during sign up, but cannot be used to invite additional members. Please use your real email address 🫠