How to download your Trint, Story and caption files
Trint offers a range of exporting options to help you share, publish or continue your content-creation journey. This guide will show you how to export in Trint and what options you have.
This support guide will cover:
Exporting your Trints
Open your Trint, Story or caption file and click on the "Export" button in the navigation bar at the top of your browser. A pop-up menu will appear with a range of exporting formats depending on your file type.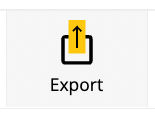 Your file will download immediately to your computer. After exporting you will still be able to view and continue working on your Trint file.
💡 For more information, see the article Export formats to view these options.
Exporting multiple files
To export multiple files at the same time,:
Go to your Trint dashboard or your Trint list

Check the boxes next to every file you want to export

Click the "Export" button on the navigation bar above
Bulk exports will be emailed to you with a link to a zip file. For security, this link will expire after 24 hours.
Exporting highlights
To export highlights only:
Click the "Export" button from the navigation bar.

Choose your format from the pop-up menu

Select the "Just Highlights" option before downloading.

Exporting highlights is only available when exporting transcriptions and when choosing the following formats:
.docx (Microsoft Word document)

.stl (Spruce STL Subtitles)

.edl (Edit Decision List) - the only option for this format is to export highlights
Exporting comments and markers
To export comments and markers:
Click the "Export" button from the navigation bar in your transcript

Choose the "CSV" format from the pop-up menu

Select either "Just Comments" or "Just Markers" before downloading.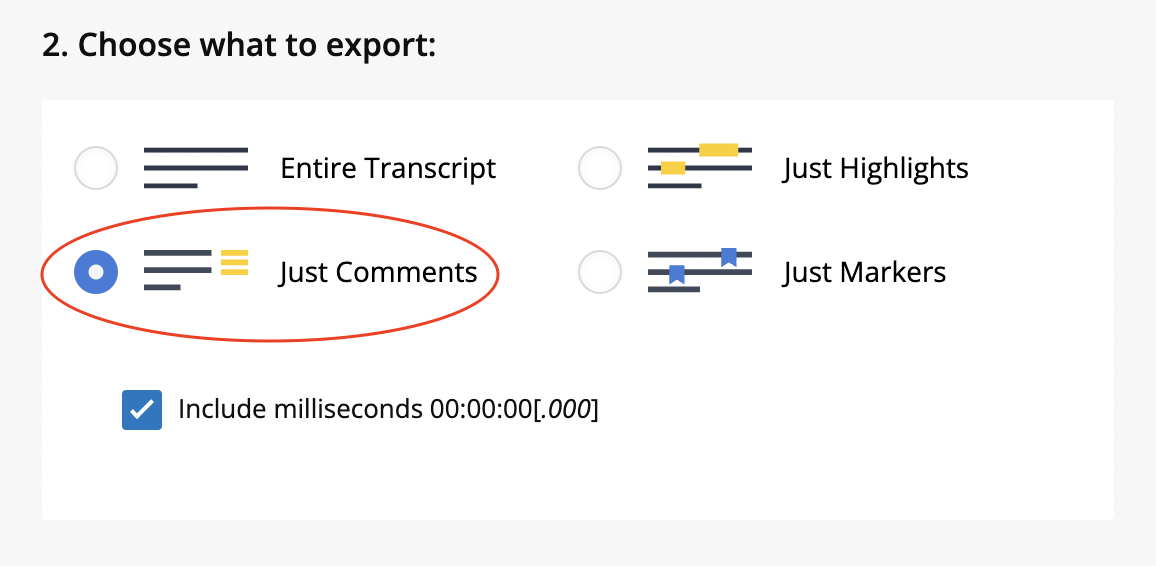 This will export the portion of text that a comment or marker is associated with.
⚠️ Please note, you cannot export comments with the entire transcript using any of our export formats at the moment.
Exporting without timecodes
To export without including timecodes:
Click on the icon with your initials on located in the top right corner of the Trint dashboard.

Select the "Settings" option from the drop-down list.

Disable the "Show time at start of paragraph" option, and your future exports won't have any timecodes attached.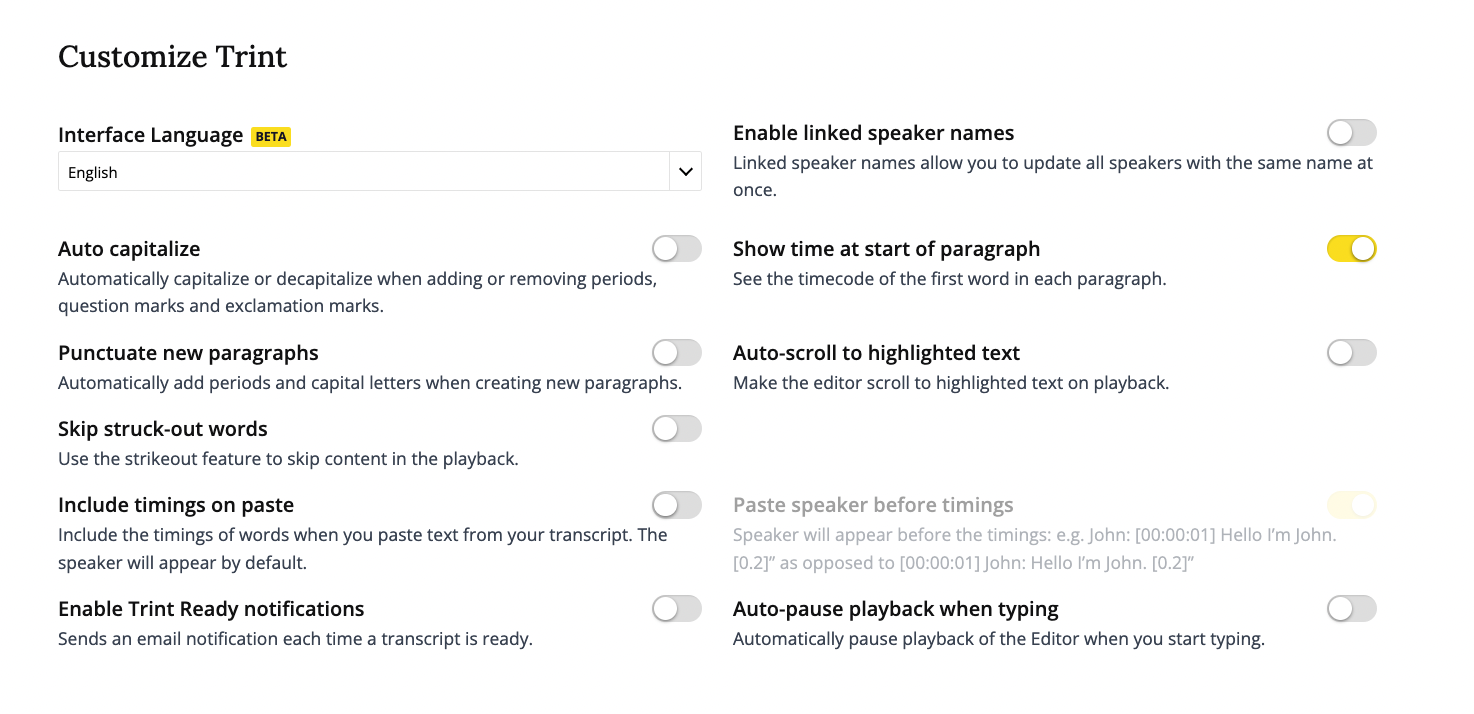 You can re-enable this setting at any time.
⚠️ Please note that some export formats will include timecodes even if you switch this setting off.
We hope you have found this article useful. If you have any questions, please reach out to us at support@trint.com and our team will be happy to help.
Related support guides