What to do if your transcript is missing parts
Updated over a week ago
If there is no text when you open a new Trint file or the transcript is missing parts, this may be due to your file being saved in stereo (i.e. having two channels).
Our algorithms can sometimes miss the second channel of an audio or video file in stereo. That means that if all, or part, of the information is encoded on that second channel, you can end up with an incomplete transcript.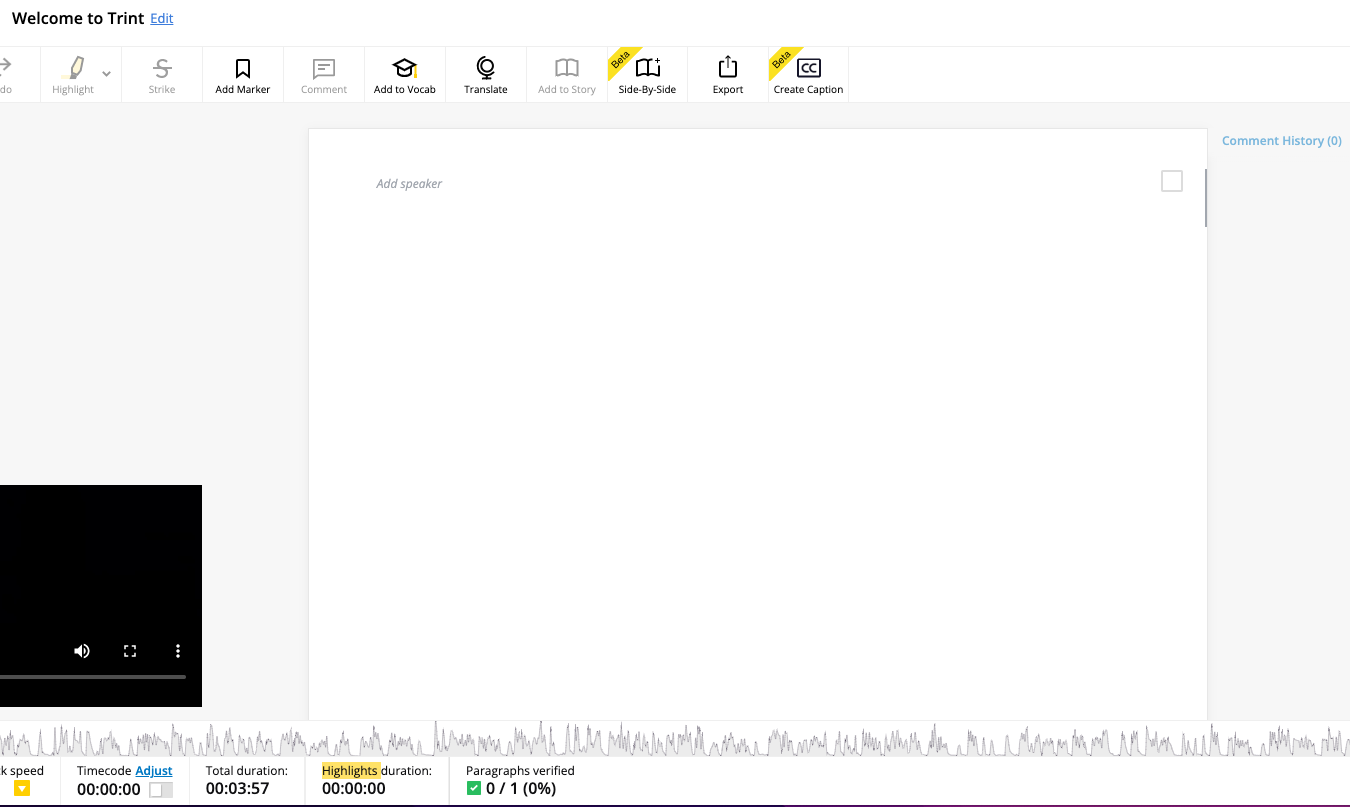 Converting from stereo to mono
You can fix this issue by merging your file's two audio channels into one (often called converting stereo to mono). You can do this using most audio/video software but, if you don't have a favourite, we like to use Audacity as it's easy and free to use.
You can then upload the fixed file to Trint to get a complete transcript.
We hope you have found this article useful. If you have any questions, please reach out to us at support@trint.com and our team will be happy to help.
Related support guides: