How to expand Trint's preview screen and use Picture in Picture
Updated over a week ago
The preview window is the small screen in your Trint file that shows the original audio or video file that you transcribed. This guide will explain how to use this feature to playback your content.
This support guide will cover:
Expanding the preview window
The preview window in the Trint Editor and Caption Editor will have a small square icon made up of four right angles. Clicking this button will make the preview full screen, allowing you to playback your transcript or captions.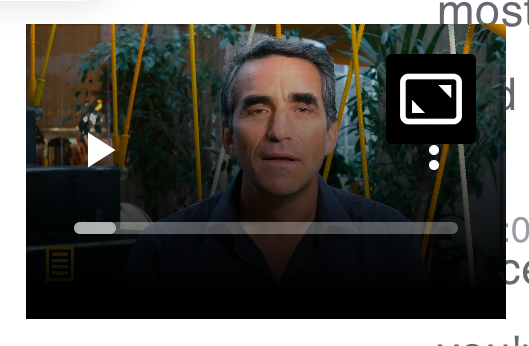 A full screen option is currently not available for the preview window in Trint's Story feature.
Using Picture in Picture
Picture in Picture (PiP) is a special type of multi-window mode that lets you watch a video in a small floating window while navigating between apps or browsing content on the main screen.
To activate, simply click the three dots icon in the preview video and select the "Picture in Picture" option.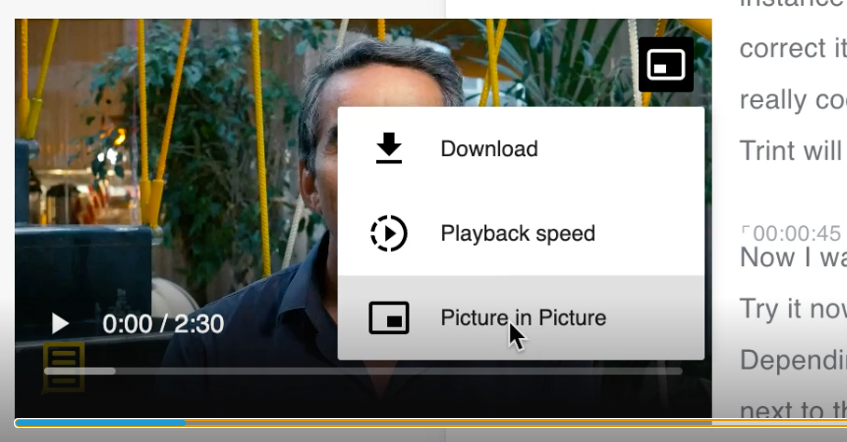 This will open the video in a floating window that can be resized by dragging the corners. This window will remain on screen even if you switch tabs, allowing you to multitask efficiently as you create your content.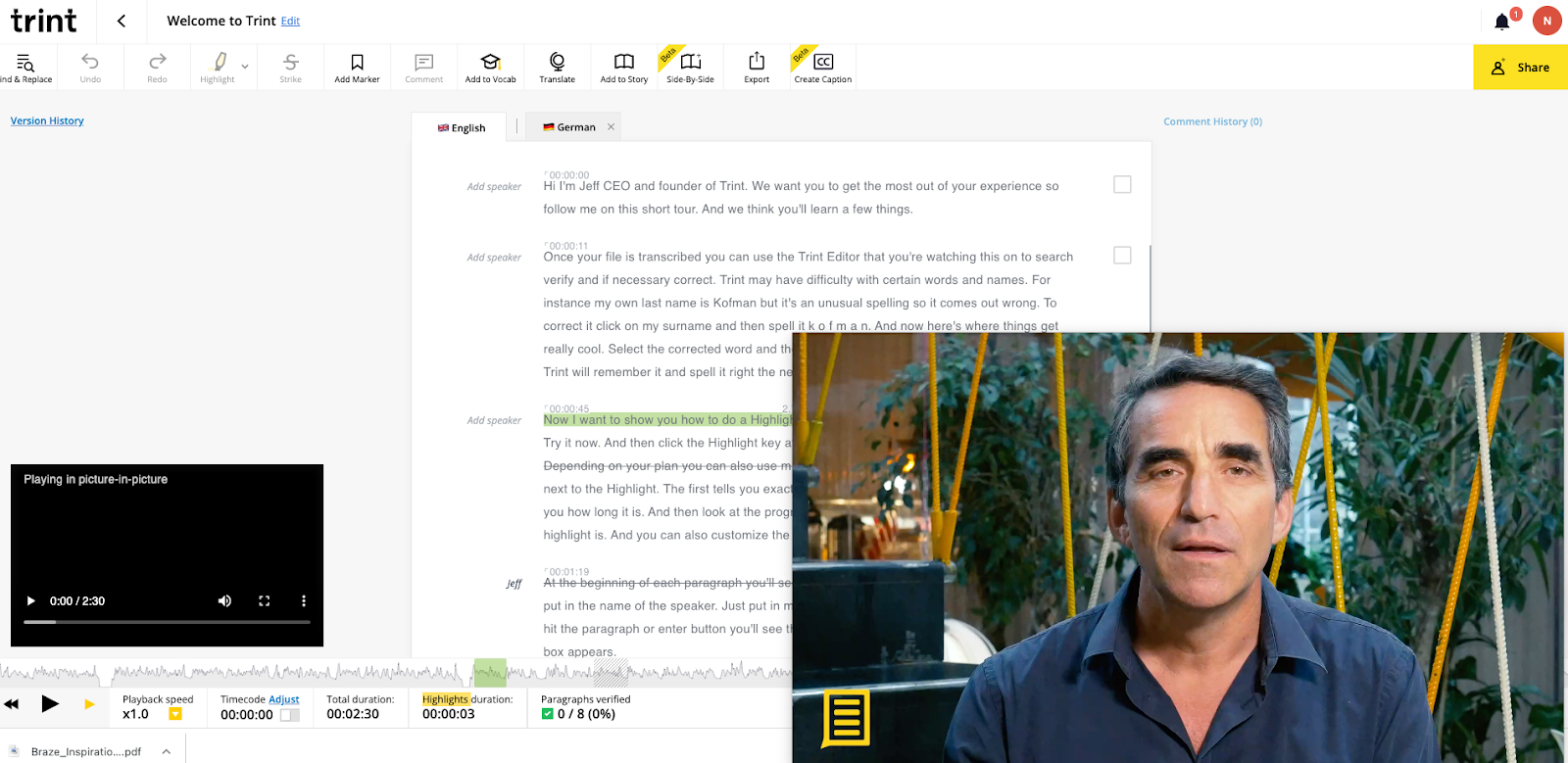 We hope you have found this article useful. If you have any questions, please reach out to us at support@trint.com and our team will be happy to help.
Related support guides: