What are markers and how to use them
Updated over a week ago
Inserting markers into your transcript make it easier to tag points of interest for future reference and jump back to that timecode when needed. This guide will show you how you can use makers to quickly navigate your transcripts.
This support guide will cover:
How to add markers
Find the place in your transcript that you want to mark and click the "Add Marker" button in the navigation bar.

This will place a blue marker in both your transcript and along the waveform bar beneath your transcript. To jump to a marked point, simply click the marker in the waveform bar.

You can also add a new marker anywhere along the waveform bar by right clicking in that place.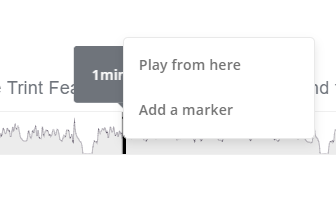 How to remove markers
If you would like to remove a marker, right click on the marker in the waveform bar and select the "Delete marker" option.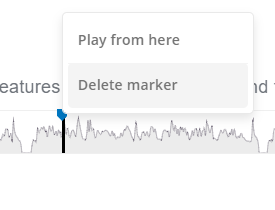 We hope you have found this article useful. If you have any questions, please reach out to us at support@trint.com and our team will be happy to help.
Related support guides: