How to translate your Trint files into more than 50 languages
Updated over a week ago
Trint's superpowered AI can translate any transcript into more than 50 languages at the click of a button. This guide will show you how to translate a Trint file and tips to help improve accuracy.
This support guide will cover:
Creating a translation
Open the Trint file you want to use and click the "Translate" button in the navigation bar.

Now choose the language that you want to translate the transcript into. As of August 2022 this includes 54 languages.
Editing your translation file
Translated versions will appear as new tabs in the Trint file above the transcription text. Any edits made in a translated file will not automatically appear in the other transcripts so make sure any edits are complete before translating the text.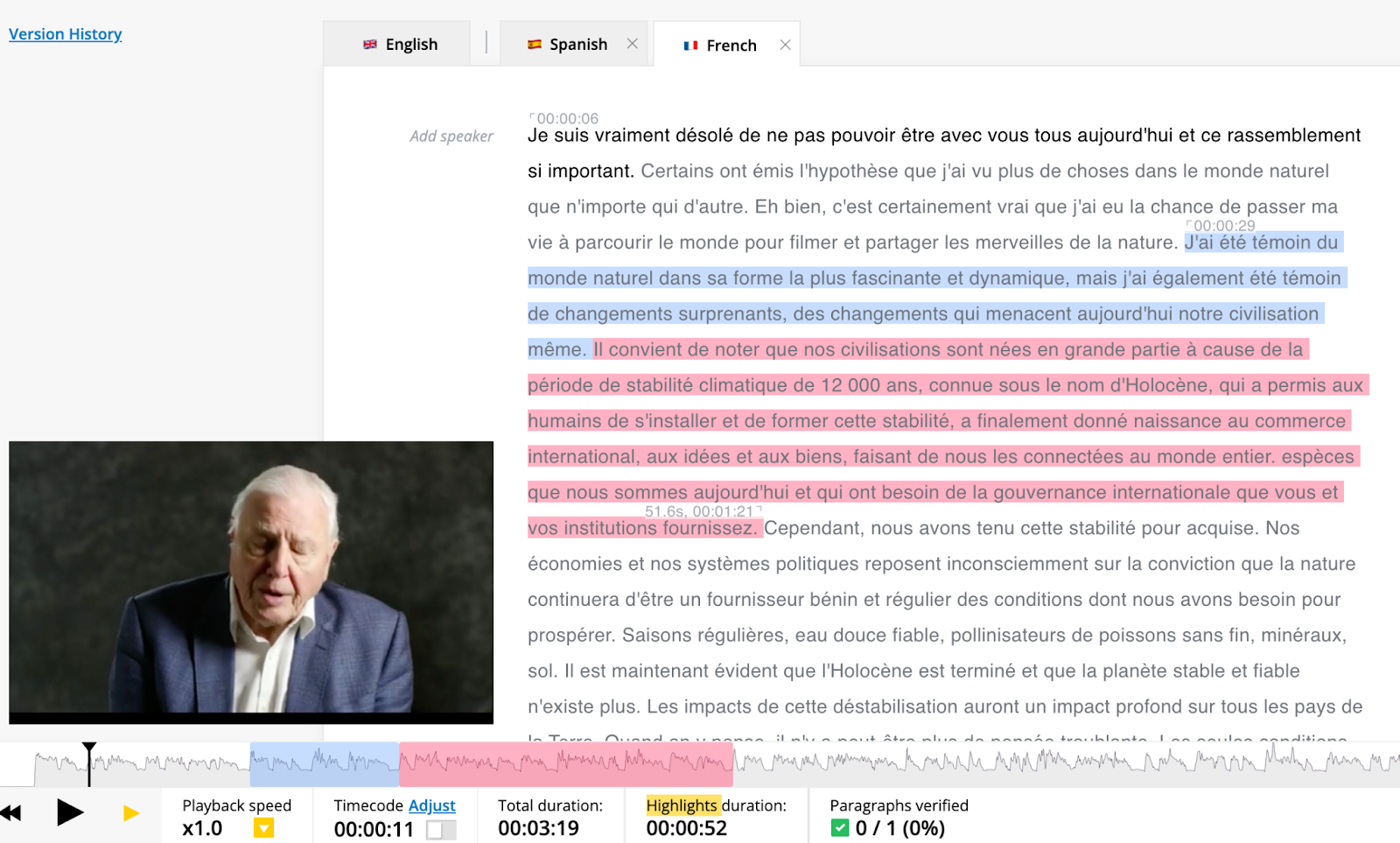 After creating a translation, we recommend playing back the original video or audio and following along the translated text to check it is accurate. Any highlights from your original transcript will also appear in the translated version.
Creating international captions
Once a transcript is translated, you can use this file to add captions in another language to a video or audio file. Just follow the steps in our Caption Editor guide and use the translated file as your source.
We hope you have found this article useful. If you have any questions, please reach out to us at support@trint.com and our team will be happy to help.
Related support guides